You will see from the photos it was an exceptional walk of amazing beauty and a warm sunny day as well. The route was a climb up over a pass into the province of Galacia about 23 km, the beauty was a distraction from the effort of the climb.
I had a wonderful breakfast this morning. The late beginning meant I was walking until 15:30 this afternoon. I arrived in A Gudina and staying in the Albergue tonight with six or seven other people. Tomorrow also will be a new experience for me, because four years ago I took the alternative path, so starting tomorrow the next four days will all be new for me.
A day of many memories from four years ago, amazing beauty, peaceful broken only by sheep, cow bells and the Angelus.
Many faces
Today's route had many faces and as many memories. Very pastoral and peaceful, picturesque all the way.
Stepping stones
Oak forests and carefully laid stepping stones.
This little chapel along the way
First time
4 years ago I couldn't walk the first section of the path because of all the rain, I had to use the road, so it was great to walk it this morning.
Gentle walk
Carpets of leaves, gentle and quiet walk
The first leg was a climb but the beauty distracted me
Looking back over this morning's walk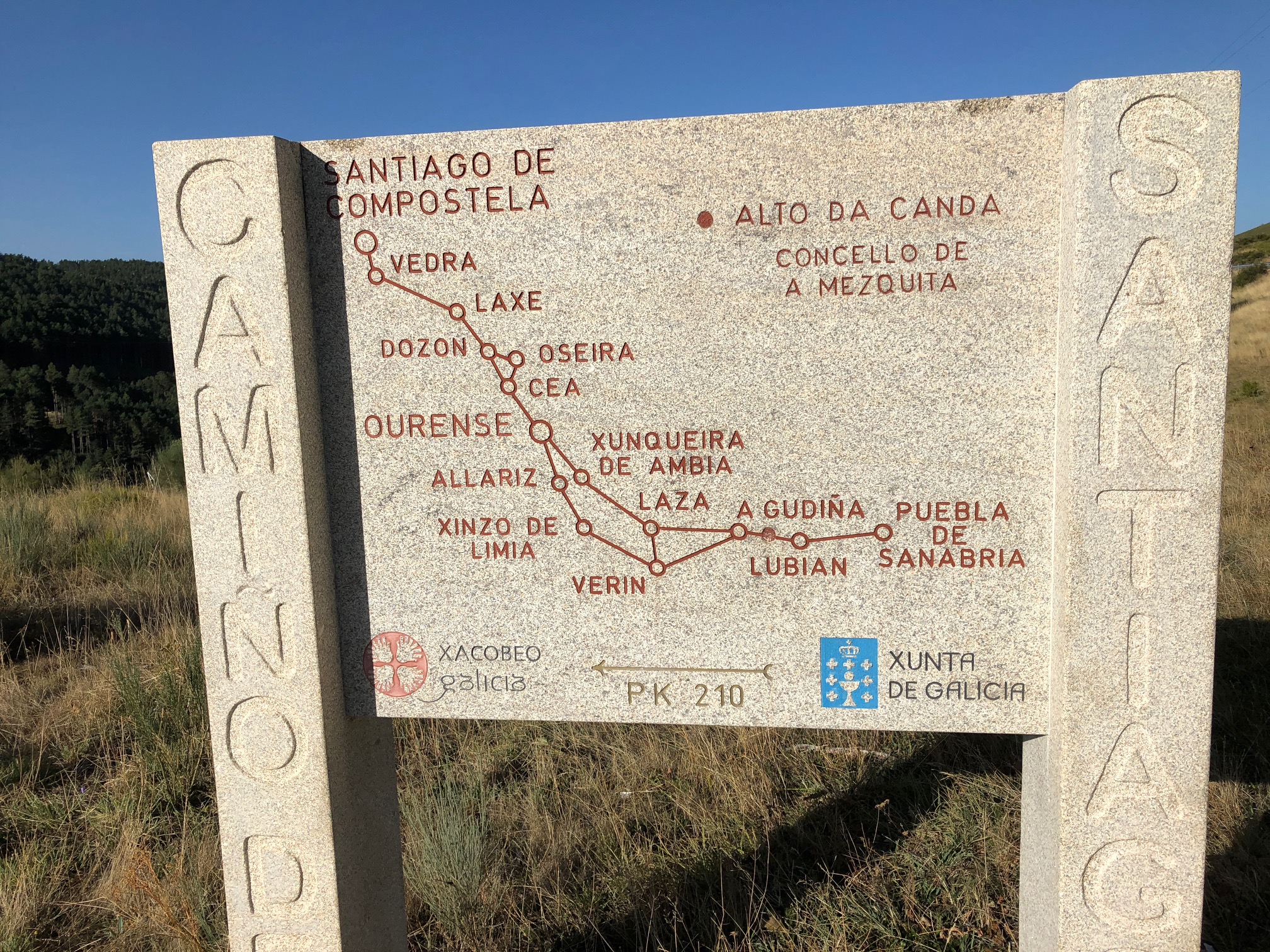 Galatia
At the top of the pass we enter Galatia, a whole new world.
Looking ahead into the final section of the Camino, the Province of Galatia
Out of the forest into farming lands
A spring
A spring for pilgrims, probably for centuries.
This part I did walk
Another face, this part I did walk 4 years ago and I kept being flooded with memories.
Architecture
Everything so different even the architecture and style of the Churches
Back to forest and stepping stones
Little bridges
Cross numerous streams, little bridges of sorts at each occasion.
A bridge of stepping stones
Rocky and dry
Another face rocky and dry, this after midday and a beautiful, warm day but I was flagging
Blessing the way
Ancient pilgrim cross blessing the way and walkers