Today's walk consisted of three steep climbs, one almost immediately on exiting Almorox, the second a few kilometers later and the third was negotiating a fire break that the path used. The last elevation was particularly difficult because it was hot and I was tired and it seem to go on forever, in fact over 7 km. A climb, in elevation, of some 850m. In spite of the challenging route, the path was uniquely beautiful with a mix, initially, of small holdings, then pine tree plantations and bush that seemed almost identical to that of the Kruger National Park in South Africa.
Tomorrow is even more of a climb and after today's experience, I'm debating whether I can manage the 33.4 km to San Bartolommeo de Pinares, so I'm thinking of doing half of the walk which is about 17 or 18 km and then the second part the following day. I'll decide when I arrive in Cebreros.
630
Leaving Escalona earlier this morning, 630 km to Santiago!!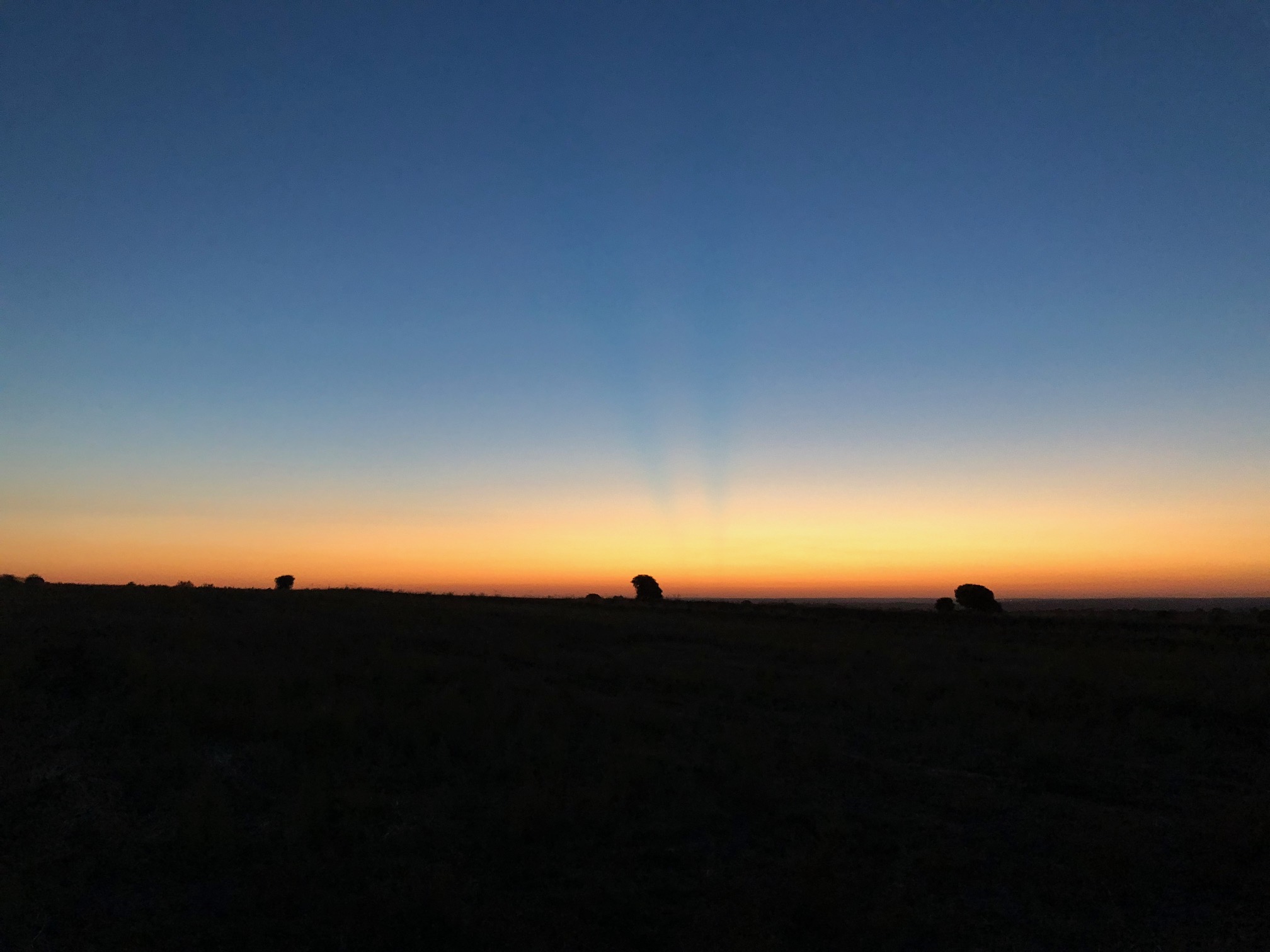 Again heading North East.
Heard heavy footsteps
Pitch dark, then heard heavy footsteps running after me, suddenly at my side, two horses wanting to chat!! Took a few years off my life.
Almorox
Entertaining Almorox at 07.45.
Kruger Park
The path alternating between pines, small holdings and bush, very similar to South African Kruger Park.
Steep climbs
Three steep climbs today, slow going, took me an extra hour. When the path leveled out there were beautiful pine trees offering welcome shade.
Elevation
Perhaps you can see some of the elevation already gained only to going down again.
Perspective
Not sure if the photo shows the elevation.
Gratitude
A moment of gratitude, flowers out of the bare, dry path.
Reaching the second elevation. 12:45, still a few hours to go.
Up
An idea of the elevation so far.
Down
Path became a firebreak, very steep, took 20 minutes to get down, "down" being the operative word because I then had to climb all the way back up.
The fish
Can you see the fish, only problem he is going in the wrong direction?
Eight hours
Finally San Martin de Valdeiglesias, nearly 8 hours walking.