I set the alarm for 07:00 but woke up earlier and decided to get going. Last night's storm, even though it didn't rain, still lingered, yet it was warmer than the two previous mornings. After leaving the city through the ancient gate and then crossing a medieval bridge, I passed through an industrial zone both active and abandoned, taking well over an hour. The Camino then alternated between paved road and sand track. As usual the morning light was magical, together with the return of the wide open vistas, all the more dramatic due to the clouds and muted lightning.
Storm
Dramatic storm passing on the way to Mass last evening.
Don Camilo
Beautiful crucifix, reminded me of Don Camilo stories.
Gate
City gate, Arevalo, last night, quaint little town.
Looking back
Looking back, leaving this morning.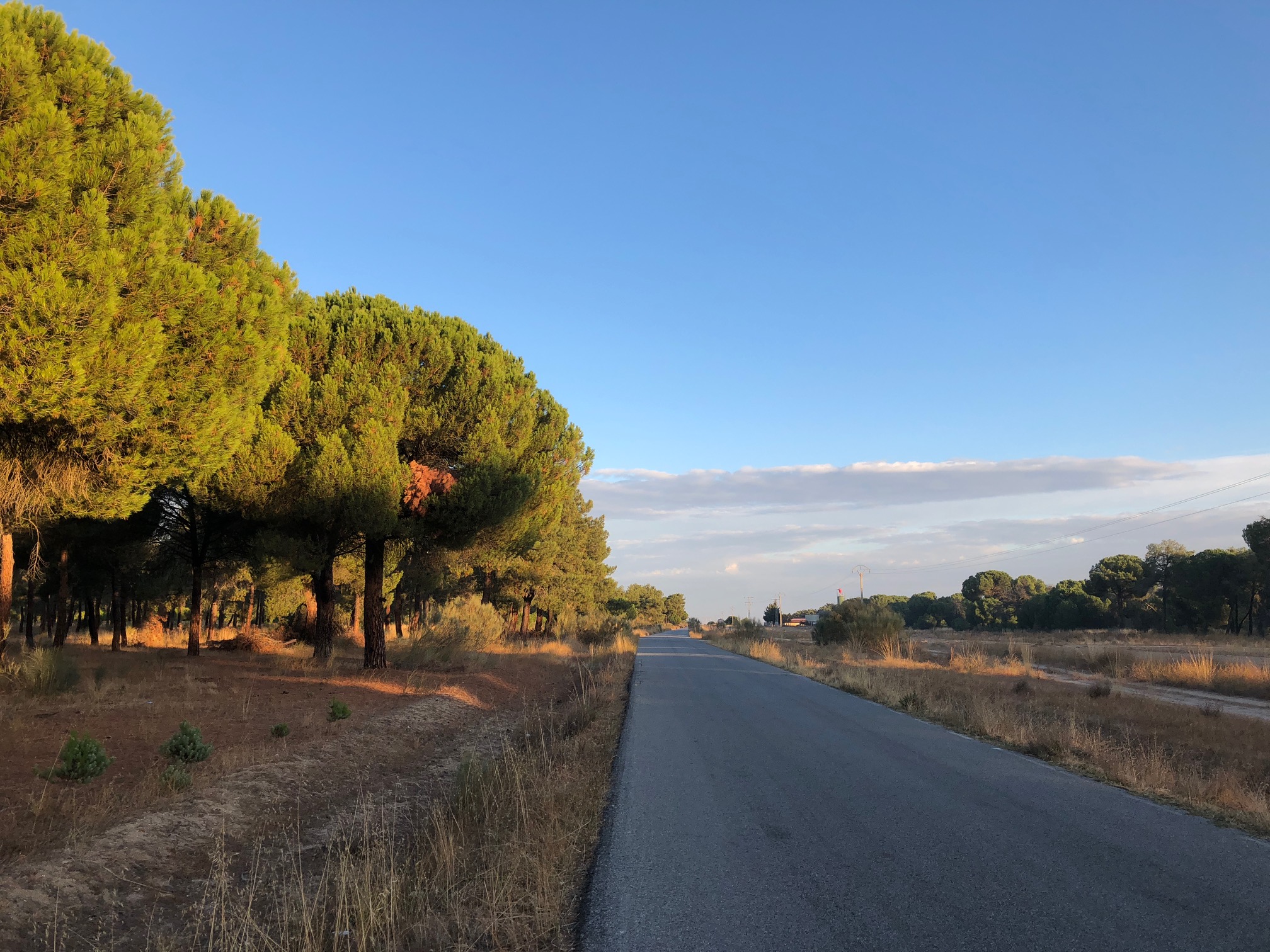 The way today
After the industrial zone the way for a few hours.
Track or paved
Either track or paved all the way, quiet and cool.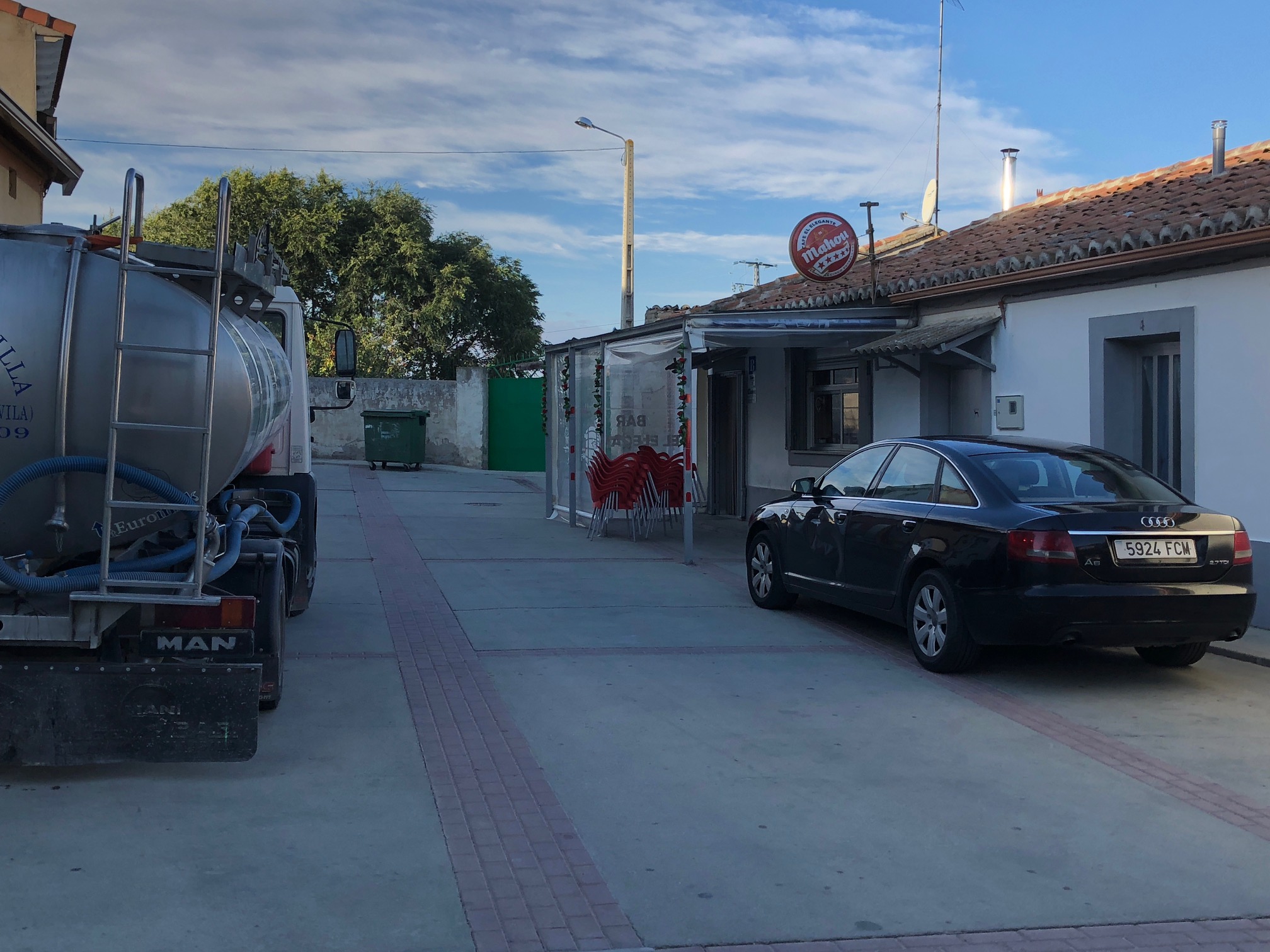 Too cool
Change in temp, didn't un-layer after breakfast, too cool.
Moving on
Perhaps last night's storm moving on.
Outside there's a statue waiting.
Outside where I am staying this afternoon, a Carmelite Monastery, John of the Cross and Teresa. Simple albergue. Good to see the Church/monasteries involved.
Monastery
Carmelite friers Monastery where I am staying this evening.