The walk this morning was as beautiful as the last two days, probably even more so.
At the first village I enquired about coffee and was told there was nothing and to continue onto the second village. En route, due to a confusion of signs pointing in different directions, I ended up on an alternative route and missed my coffee. So it was a long morning with no breakfast, eventually I made Villa de Farfon where a South African couple run an Albergue and offer tea and coffee to passing pilgrims. This was my breakfast at 12:45.
No clear sunrise
Unfortunately had to leave the Albergue early and there was no clear sunrise, so lost some to the initial beauty.
Pillars
Pillars have something about them, Esparteros, now as the season changes.
Pre-rise
A few shots of the pre-sunrise walk.
Cool, semi overcast, muted light
First to leave
Apologies for more of the same but it was an early walk of exceptional beauty. Earth. I was the first to leave so up front. Another story!!
Up ahead
Ellen and another pilgrim had to go to a hotel as the Albergue was overflowing, lucky them, so they turned out to be ahead of me. Up ahead.
They took this photo of me
No coffee
First village but no coffee, followed the wrong sign, very confusing, didn't check my GPS until too late ended up on an alternative path no coffee at all!
Suddenly radical change in the terrain
Dam wall
Circumvented a large hydroelectric dam, crossed at the dam wall.
Turned cold, most welcome
Continued around the dam to Villa de Farfon where a couple from Zambia and South Africa run an Albergue and offer tea/ coffee to all who pass by, my breakfast finally at 12.45. Turned cold, most welcome.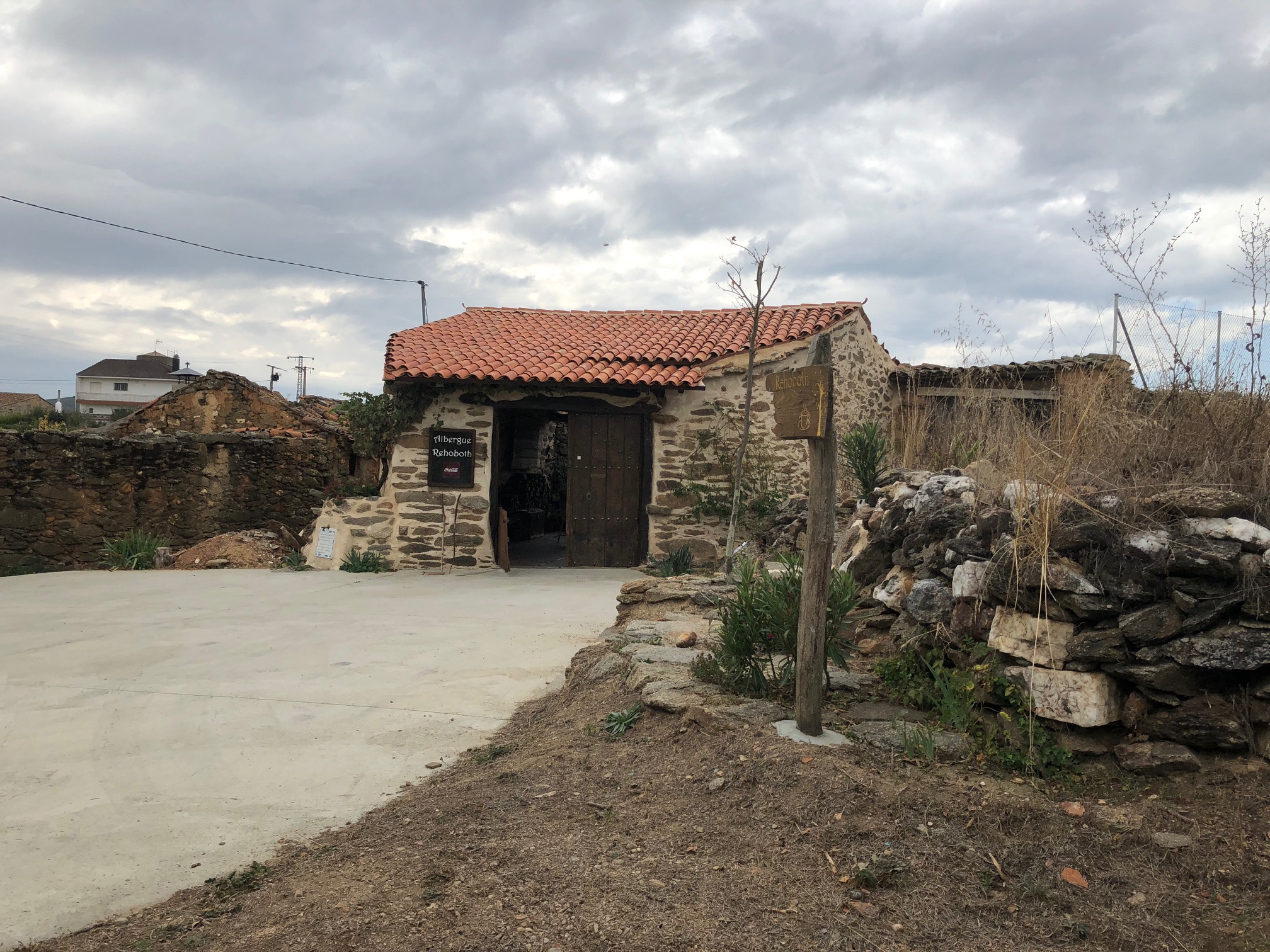 South African Albergue. Had a long chat to Craig, been there, years now.
Albergue
Albergue , an original pilgrim house.
Meal
Amazing restaurant next door, excellent meal