Three words describe today, "elevation, road, panoramic vistas". I had to pay for the third as 2/3 of the walk was elevation and climbing and 80% of today's walk on the road. The combination of the climbing and road has left me with what I think is the beginning of a shin splint as I have a pain in the front of my leg which made the last third of the journey, which was all decent, slow and painful.
In spite of the challenges the views were fantastic and I pushed through to a new boundary for myself of walking 34.4 km although Brother Body is not impressed!
First light
First light, occurring later now so departure can only be after 08:15.
Elevation
Road and light, you can't "see" the elevation.
First village
First village, there were 5 today
4 by 4
A little of the "off road" way.
Another moment off the road
The village I was planning to stay at
Santiago at the Village Church
Descent, beautiful but painful
Cross for pilgrims
Cross for pilgrims who died on the Camino
Still going on
Major construction still going on and destroying the Camino way, detours all day.
Resting place for pilgrims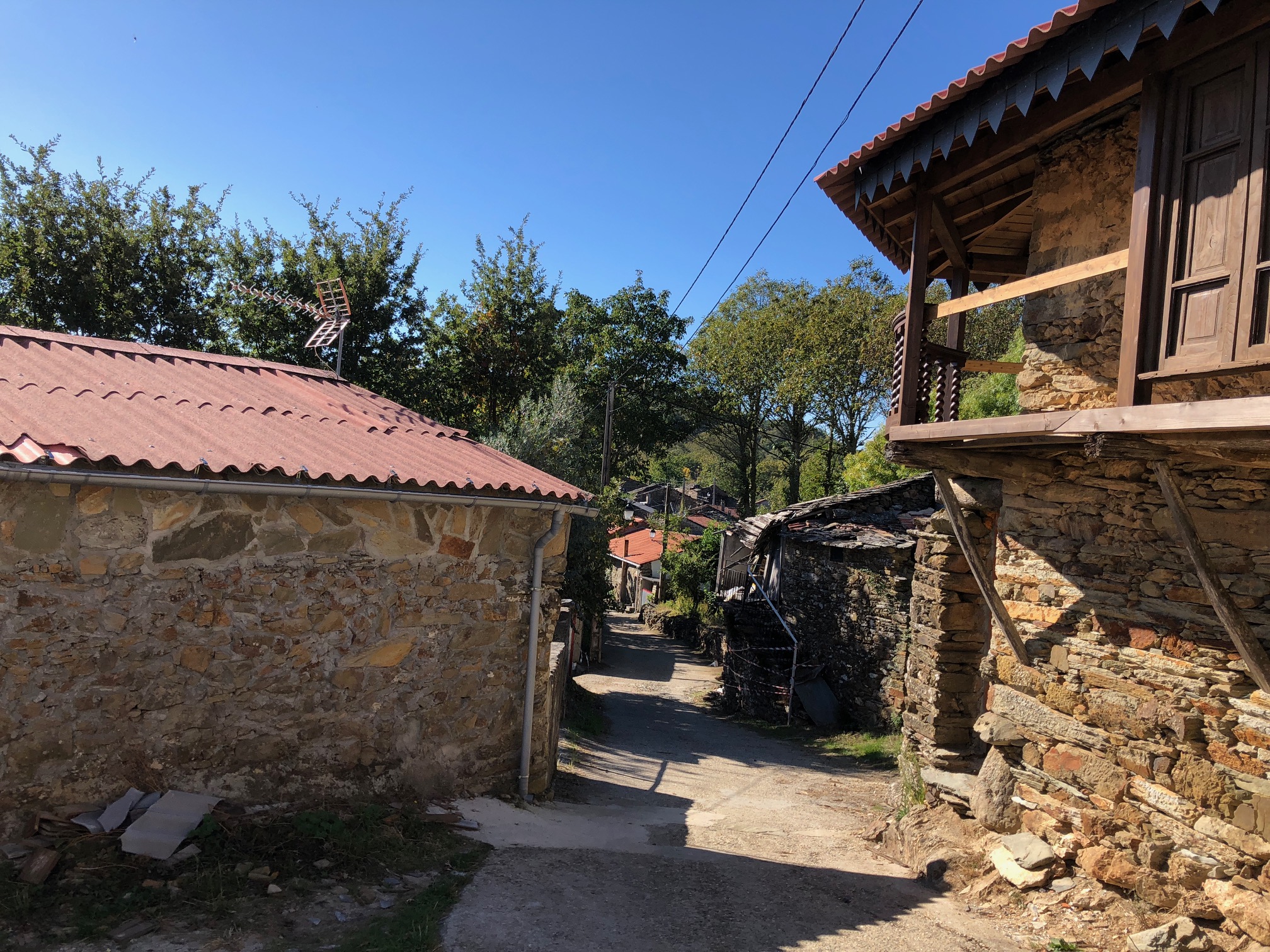 Another village, given up counting