For every step down yesterday afternoon, this morning demanded a step up eventually the Camino returned to her old self of oak, pine, and eucalyptus forests. The mist cleared the sun came out but was very little warmth, the walk had a 'post storm' quietness to it, fragrant with pine and eucalyptus.
I decided not to rush to Santiago but to take it easy
Not a long walk today but slow due to the climb and muddy path after the rain. Just arrived, need to do washing in accordance with the tradition of clean clothes for the arrival in Santiago and then off to find lunch.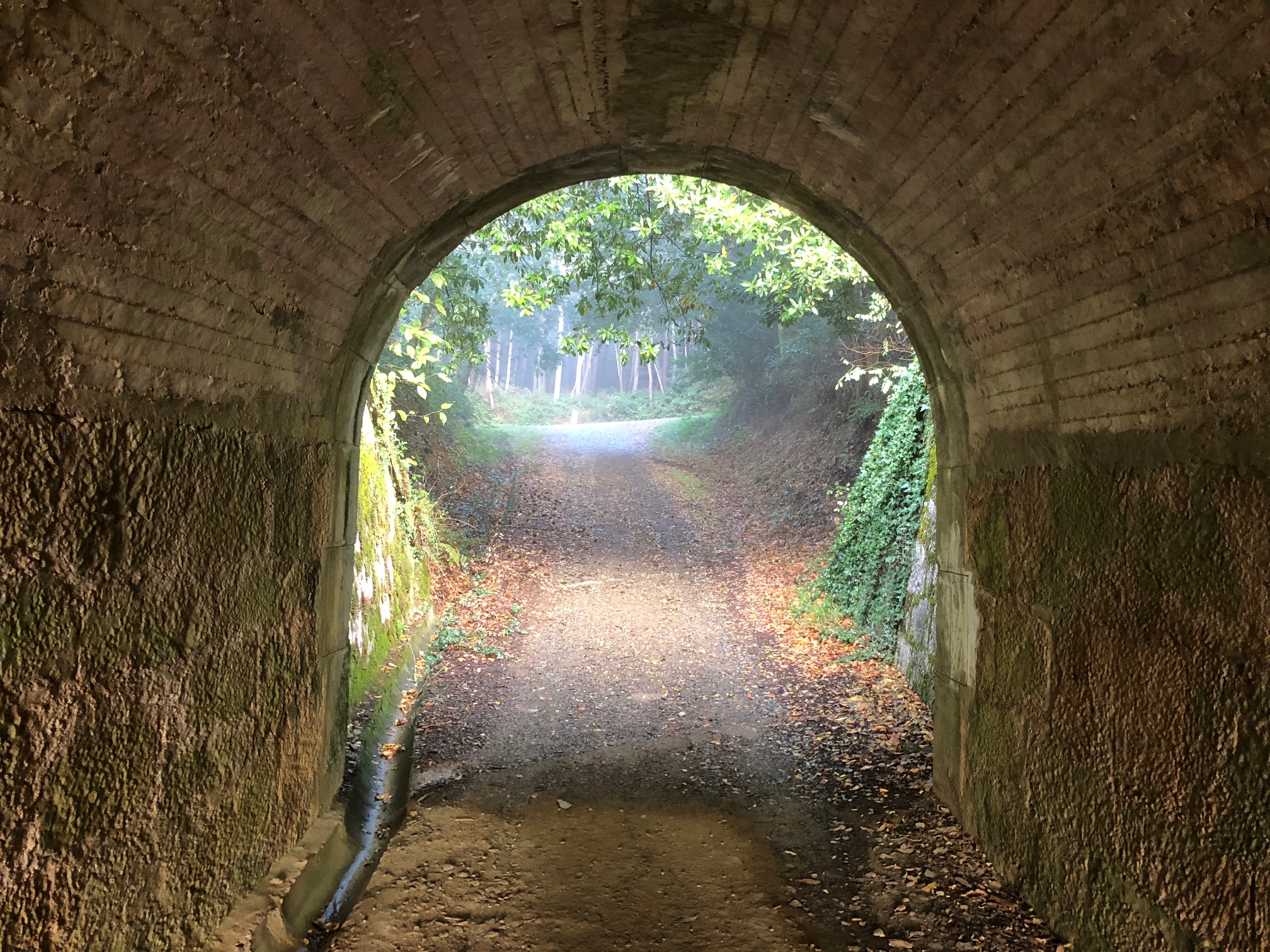 Slippery
Slippery Roman road this morning
Wayside crosses indicating the path to Santiago
Reflective fire
Last night's reflective fire plus a little refreshment.
Subsidiary road
The quiet subsidiary road after the main road.
Looking back
Looking back on this morning's climb.
Morning path, mist cleared
Probably the last of the forests
Ablutions before the arrival.
All along the way now places for pilgrims, in past times, to do their ablutions before the arrival.
Picking grapes
Picking grapes for wine on a cold morning, the wines here are said to be among the best, precisely because of the cold.
Chapel of Santiago,
Chapel of Santiago, 4 years ago an elderly woman passed and took my picture, no one around this morning but the sun.
A snap shot from 4 years ago
[Posted by Patrick: I couldn't resist]